Keep Calm and Keep Sharing
Sharing is caring, they say. However, in a digital working environment ensuring that sharing is done securely is the key to a secure environment. Collaboration and file sharing is at the heart of any digital workplace. With the average employee sharing nearly 2 files per day, file-sharing governance is actually a must have, not nice to have. Google Workspace or M365 do not provide clear visibility of what documents are shared internally or externally. This results in challenges in file-sharing governance. In addition, lack of sharing data leads to difficulties to comply with, for example, GDPR or CCPA.
Is your governance already top notch?

Do you have full visibility of files shared by domain, user, and file? Do you or your employees remove shared file permissions in bulk or automatically? Have you defined file sharing policies to automate ongoing governance?

If not, book a meeting, and let's get started on the path to a more secure environment with your Google Workspace or Microsoft365.
Book a meeting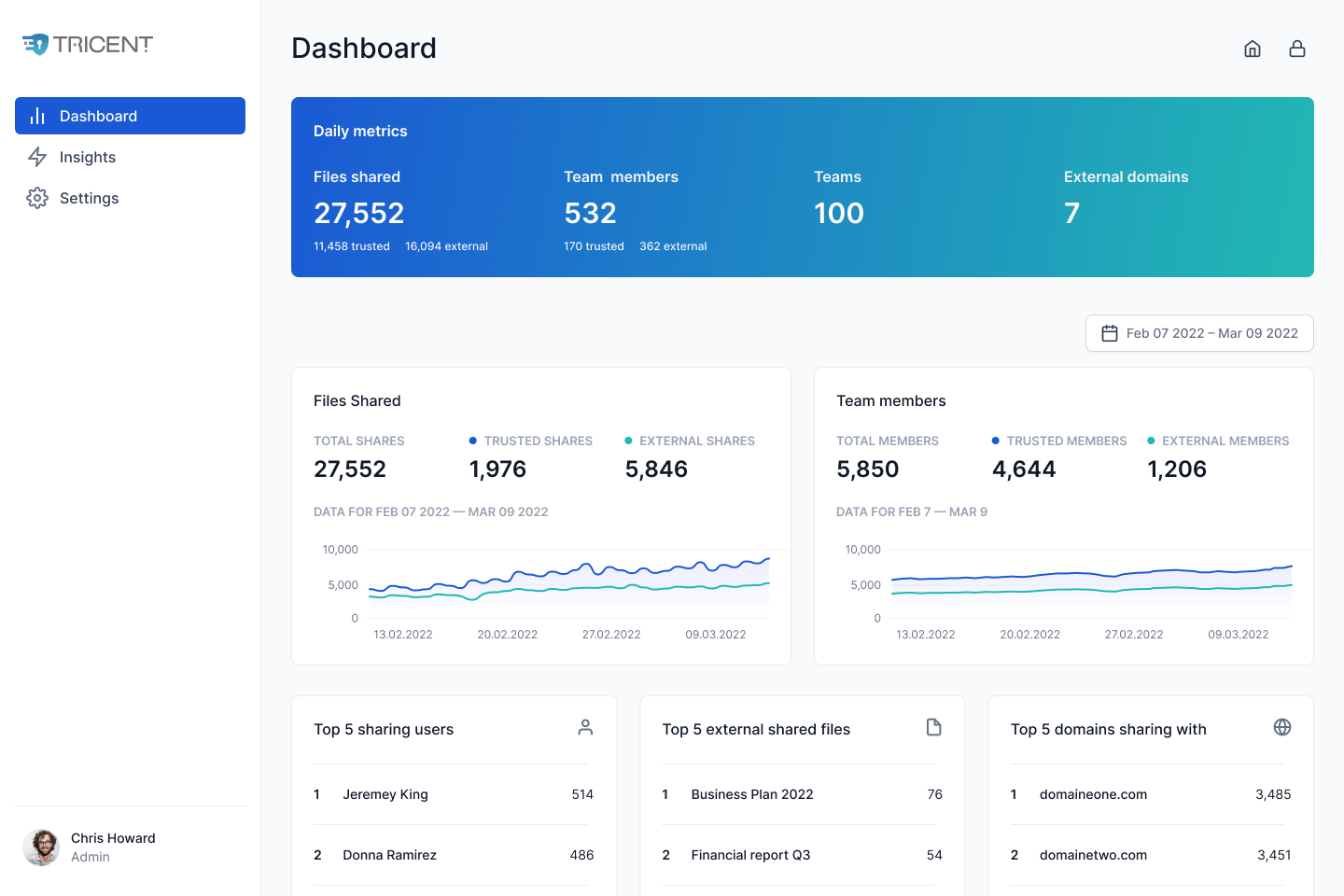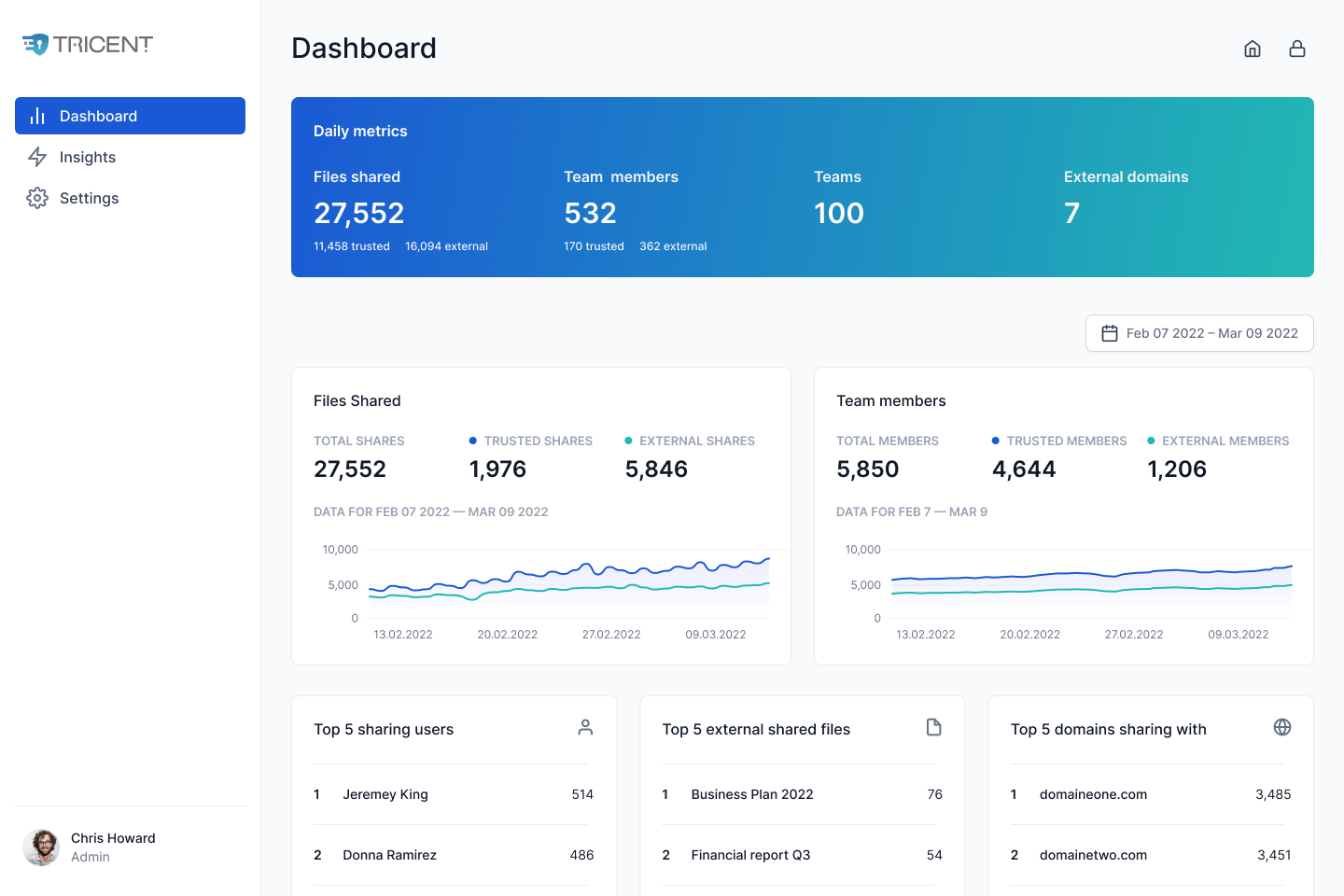 Add Tricent to Your Digital Workplace
Take control of your organization's shared files. Ungoverned file sharing poses risks for your regulatory demands, compliance efforts and overall cybersecurity stance. Tricent helps you to take control.
Enable more secure file sharing within Microsoft 365 and Google Workspace, so you can keep collaborating, responsibly.