Take control of your Google accounts and identities
Have you deployed Google services systematically? There is a common belief that companies in M365 or other environments do not use Google services at all. However, the situation is often quite different: Google services are almost always being used outside the scope of centralised IT management.

Services such as Google Analytics, Google Ads, Google Maps API, Google Play Store, and Google Datastudio are good examples. In these cases, the services are managed using Google accounts tied to an individual employee's email address or even a personal @gmail.com account.
I want to hear more
Let's Start with Discovery Phase
We'll set up your Google Cloud Identity environment and discover the amount and type of unmanaged Google accounts you currently have. We'll calculate the need for Cloud Identity licenses.
Implementation Phase Based on Your Scope
After discovery, we'll plan and set up Google Cloud Directory Sync for provisioning users from Active Directory to Google Cloud Directory. We plan and set up Single Sign-On for Google Services (e.g. ADFS or Azure).
Depending on your scope we'll discover and take conflicting Google accounts and their data into your own control, and we make sure to communicate what has changed to your personnel affected directly by technical changes.
Continuous Management Services Available
After implementation, we provide managed services to help with Google user lifecycle management (adding/deleting users, access management, creating and editing groups, ownership transfers, etc. We provide also end-user support (Line to Google Enterprise support available through Gapps helpdesk). Continuous services also include Cloud Identity security monitoring, Cloud identity license management, and the Support for Google and AD sync.
Risks Presented by Unmanaged Accounts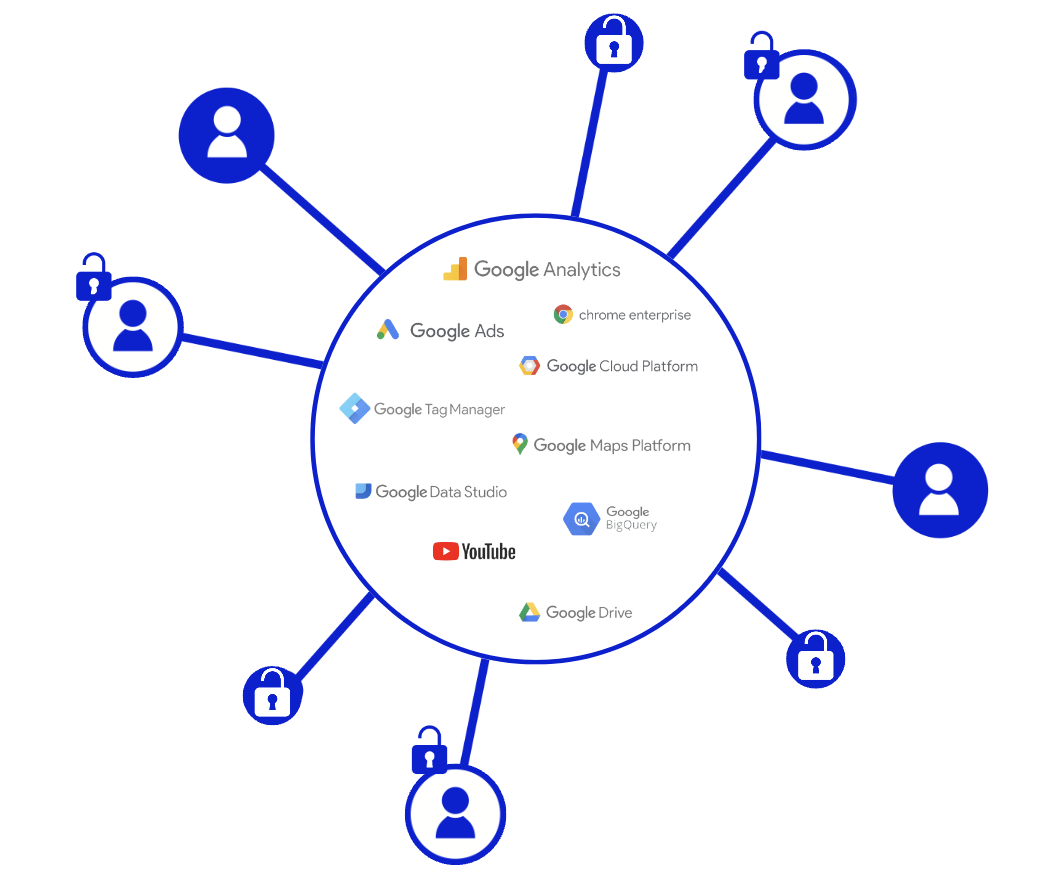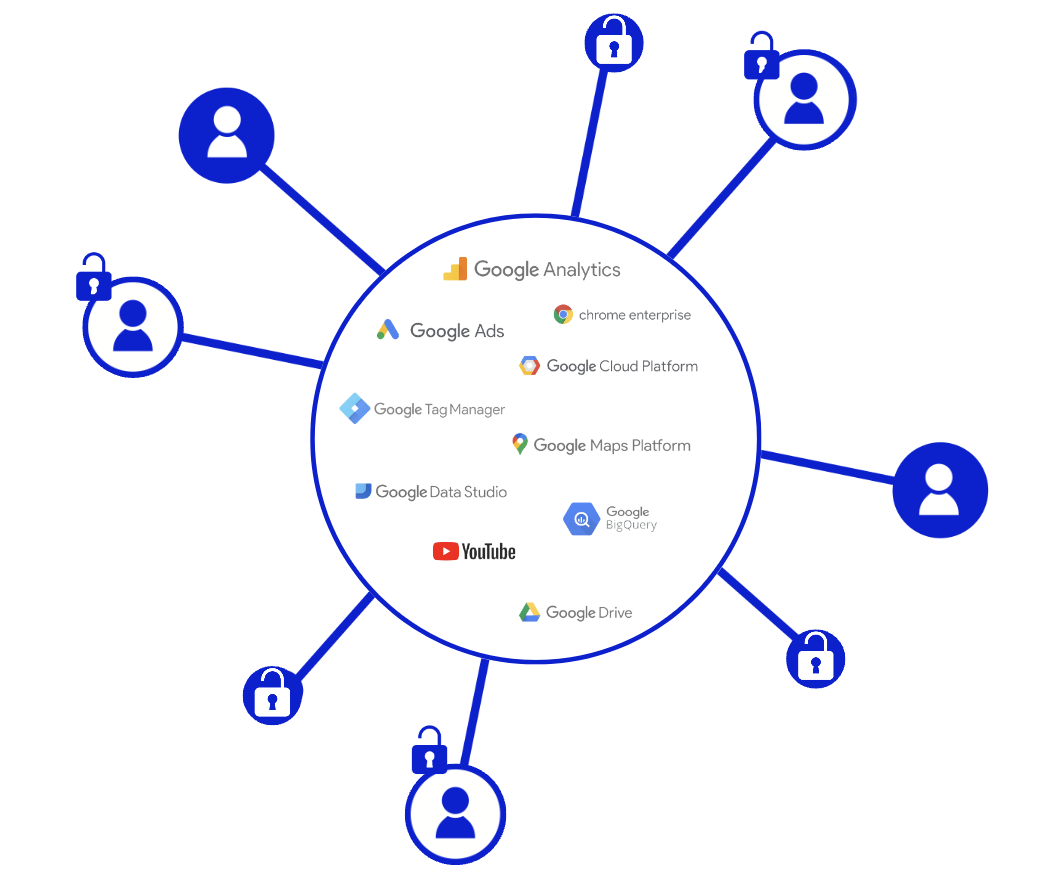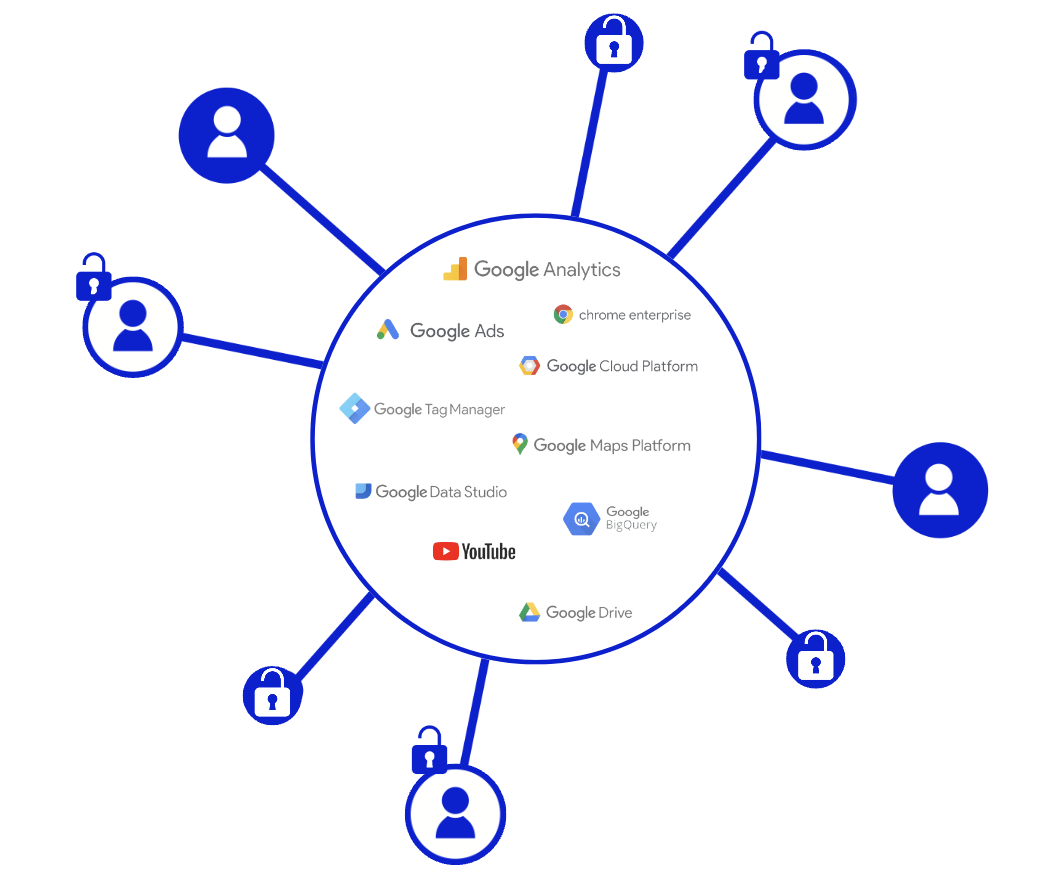 No Validation of Users
Without proper identity management, there is no visibility which Google services (free or paid) are used within the company and who is using them.
No Access Management
When people and vendors change, there is no means to keep up with service and data access accordingly.
Increased Security Risks
There is no way to make sure the Google accounts used for company data are secure and under desired policies (e.g. 2-step verification, blocking authorization of 3rd party apps). Risk for social engineering attacks by bad actors using Google identities under your company name is also elevated.
Risk of Data Loss
There is a high risk that you can lose access to your own Google services and all data with them. Typical Google services contain significant amount of past data and information about marketing spend and activities. When using consumer accounts when creating company presence, the ownership of collected data is not self-evident.
Take control of your data ownership and service access with Google Identity Management
With centralised Google identity management, you enable your IT to take ownership of your Google environment(s). With management procedures, you'll remove immediate security and data protection threats from your environment, and you'll reduce the risk of future incidents significantly. With centralised identity management, you are able to build a stronger and more simplified user management and IAM environment to your ops model, while also enabling simple and secure usage to your business users without unnecessary complexity and frustration.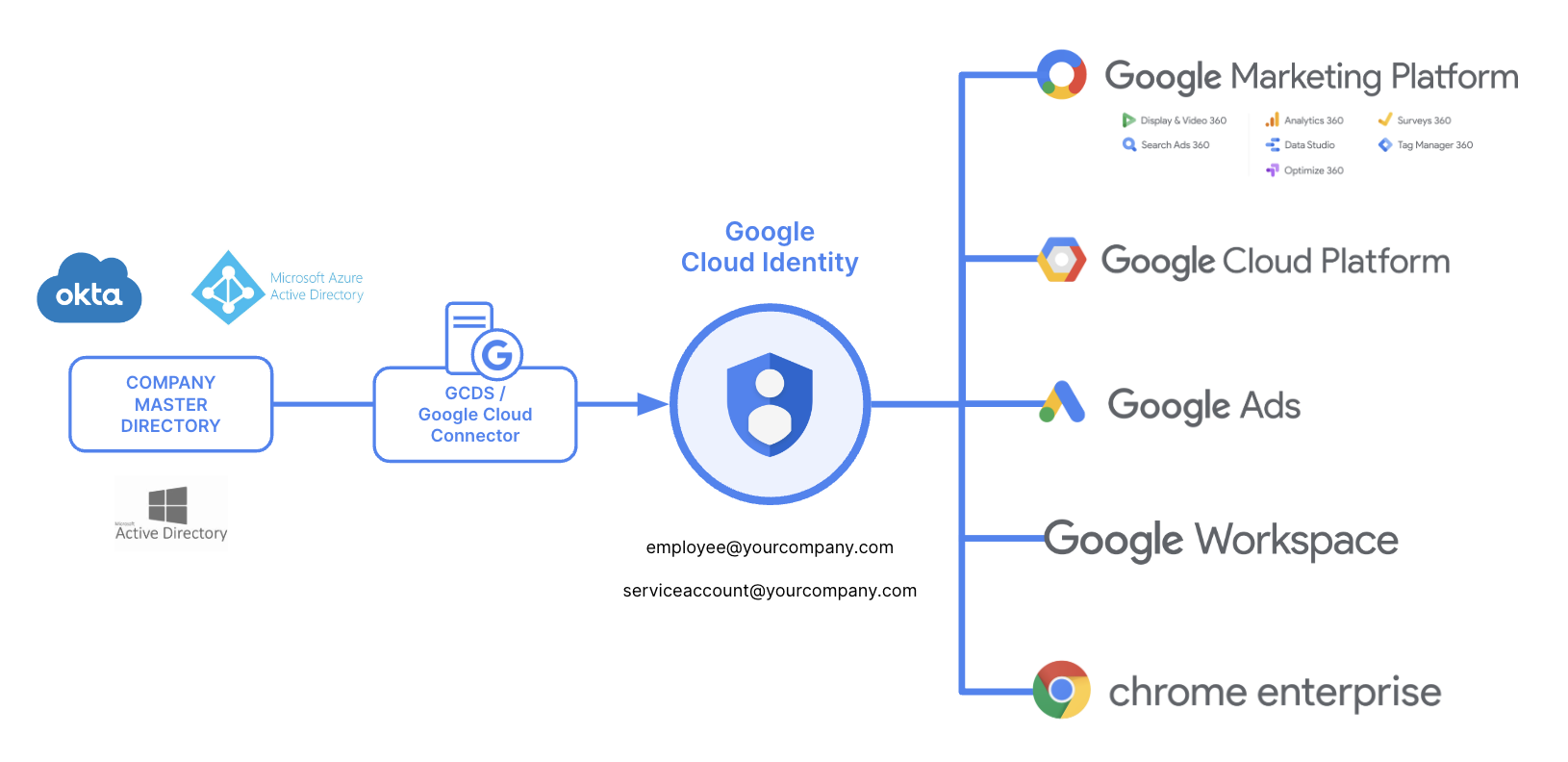 Heikki Paananen, Head of Information Technology Department, Helen Oy
"Managing Google accounts centrally is essential in order to provide company single sign-on to users and to improve their user experience. Google Cloud Identity management enables us to know who are using Google Cloud services in our company, to what and how."
Read more about our customer cases
Want more information?
Fill in the form below and we'll send you more information on how you can take control of your data ownership and service access with Google Identity Management.