Freshservice is an intelligent IT service management solution
Freshservice is an intelligent IT service management system that can help you process incoming service requests more efficiently and quickly. Delight your entire organisation with exceptional IT service.
Use Freshservice better
A comprehensive IT service management solution
Offer more efficient and meaningful work with a comprehensive solution for IT service management.
Easy and functional service
Freshservice automates repetitive processes, so you have more time to focus on important work.
A one stop shop
Integrate service management into a single platform = more efficient work, lower costs and better visibility.
Freshservice is a modern ITSM solution for growing companies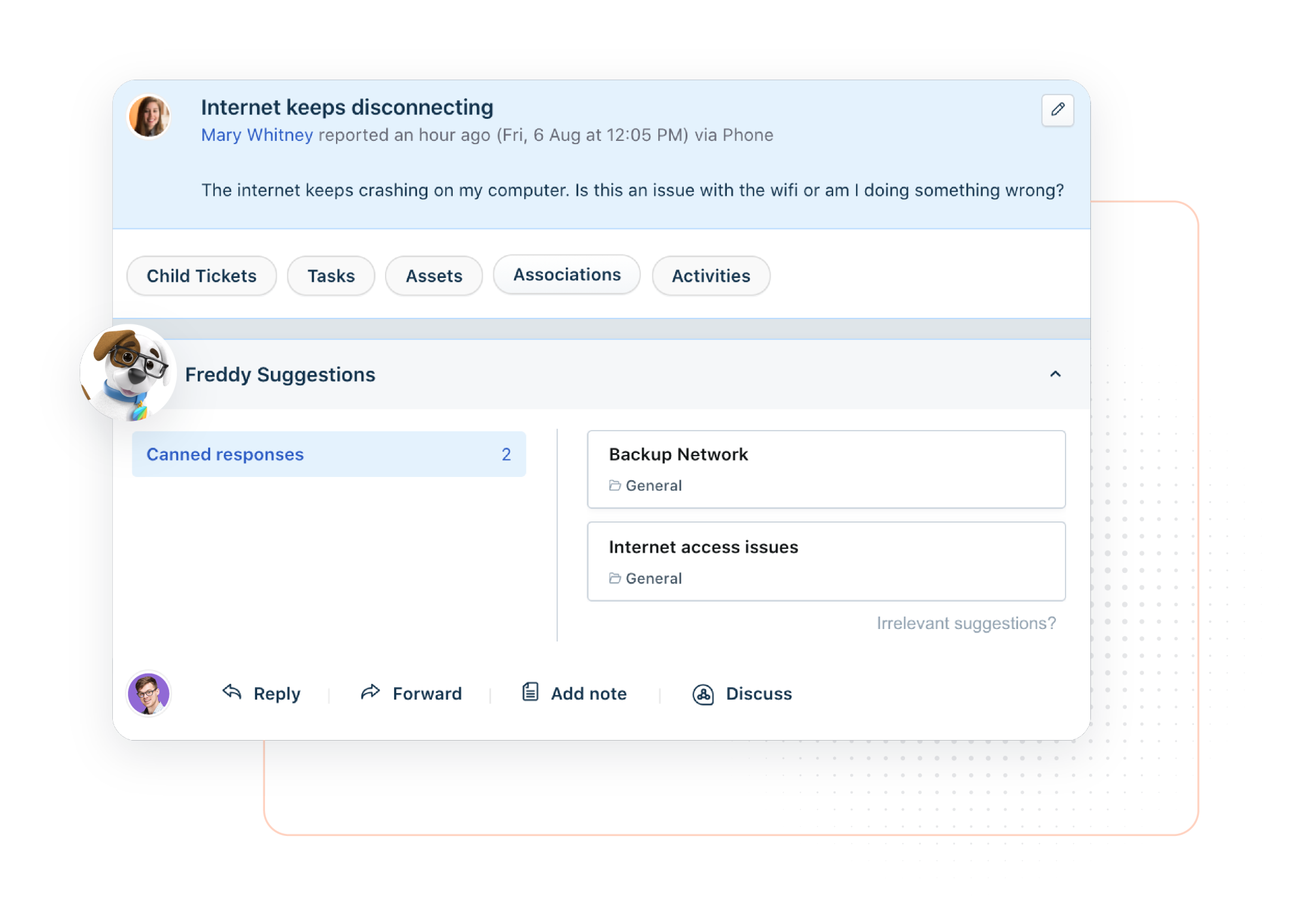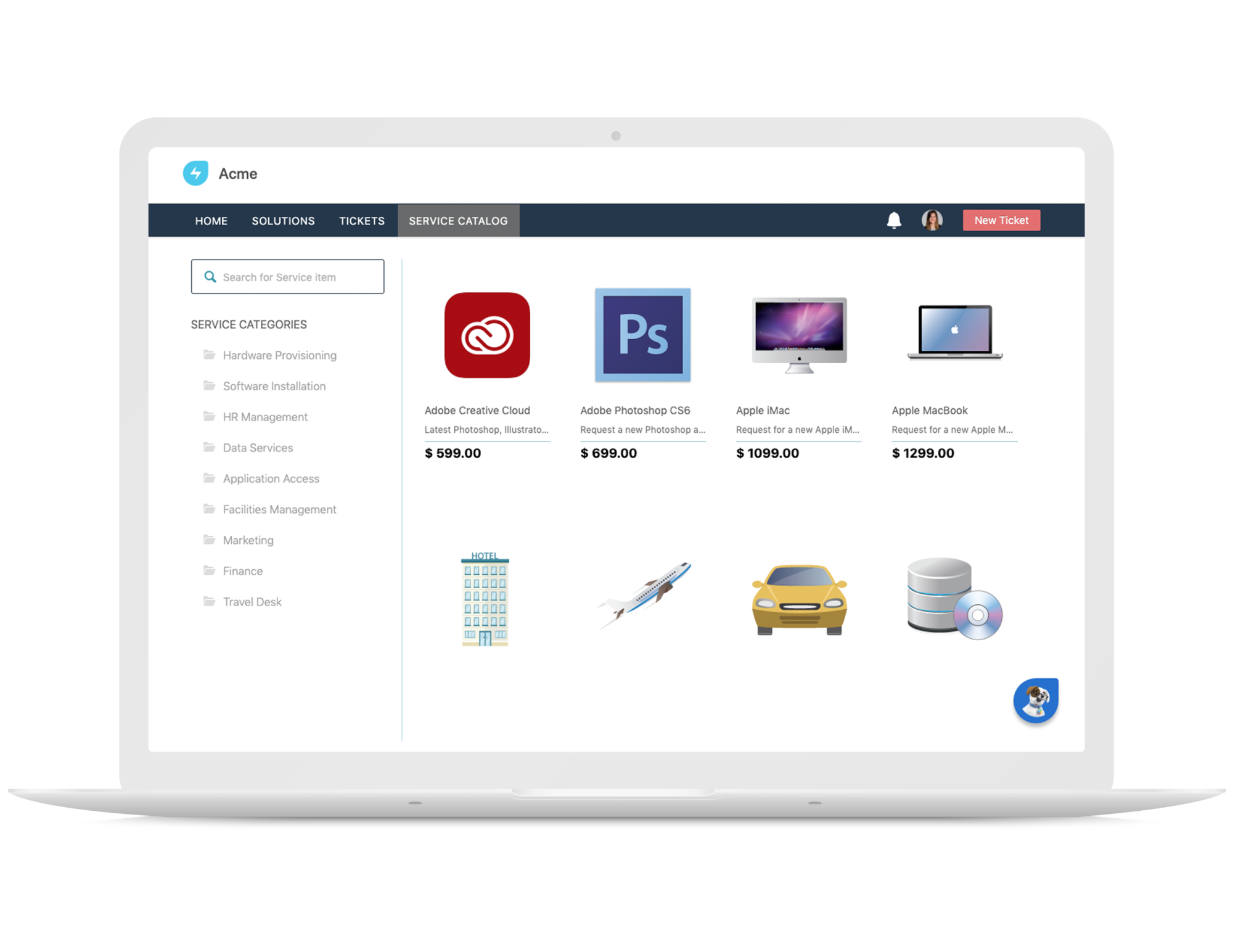 A single, easy-to-use IT service management solution
Your IT team will work more effectively when they use one, intuitive user interface instead of a multitude of different channels.
Systematic and measurable processing of work and support requests
The service models built on the platform guide the workflow, and company-specific metrics enhance the visibility of the IT service throughout the organisation.
Powerful automations
Repetitive, manual IT service tasks can be automated easily, without any coding.
Visibility and lifecycle management for all employee hardware
Your computers, phones and all accessories will remain under control throughout the employment relationship.
What can you do with Freshservice?
Process automation

Create and manage user accounts

Change passwords

Hardware procurement

Ticketing process for error messages and support requests

Contract management

SaaS service catalogue management
How we work at Gapps
The recipe for an amazing IT service experience
We will identify the barriers to a good IT service experience within your organisation and create smart operating models so you can delight your internal IT customers and teams.
More than just a technology partner
We build functional IT service management processes from technical deployment to efficient working methods.
Tools and methods for future needs
A comprehensive and continuous partnership is the best way to manage and develop your SaaS environment. You do not need to do everything yourself – in fact, you should not try to do everything yourself.