Modern and Easy to Use Work Operating System
Unleash the possibilities of unlimited growth with a best-in-class work management software.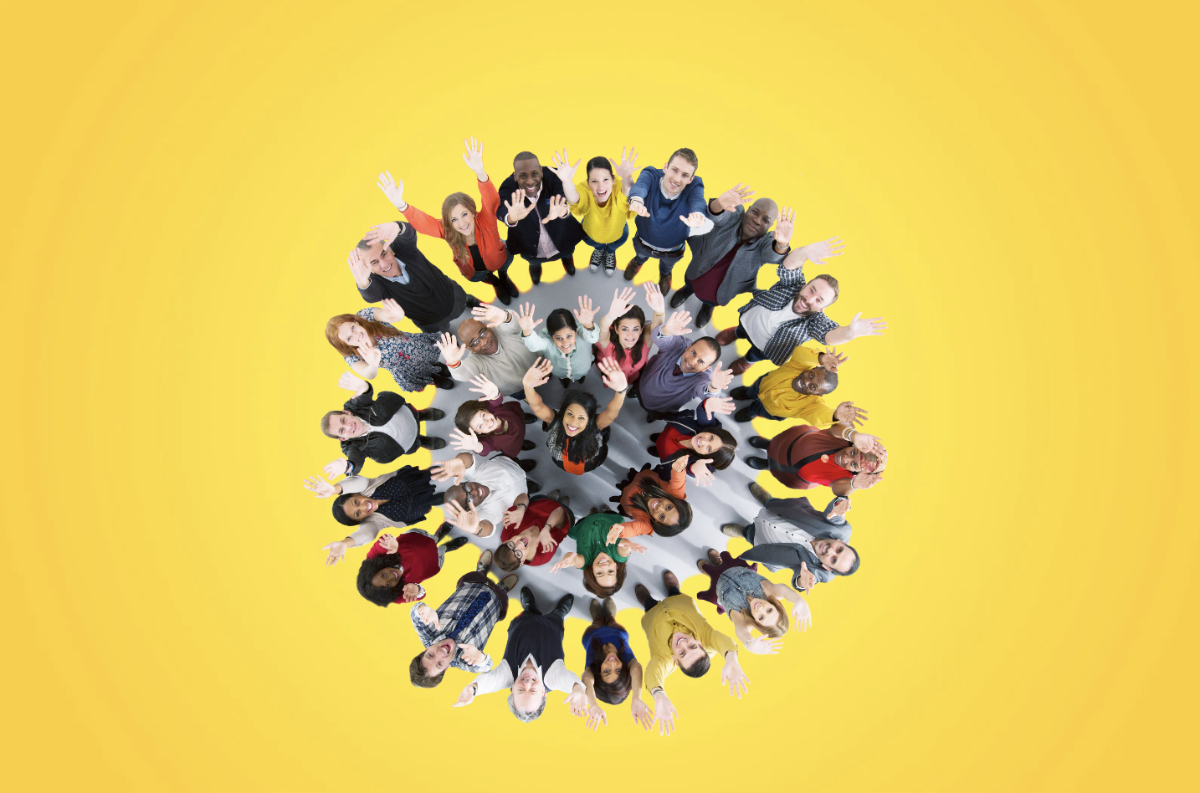 Empower teams to plan, run and track projects, processes and everyday work
monday.com is a customizable Work Operating System, where teams plan, run and track their projects, processes and everyday work, with ease.
Sounds good, tell me more!
Upgrade work with monday.com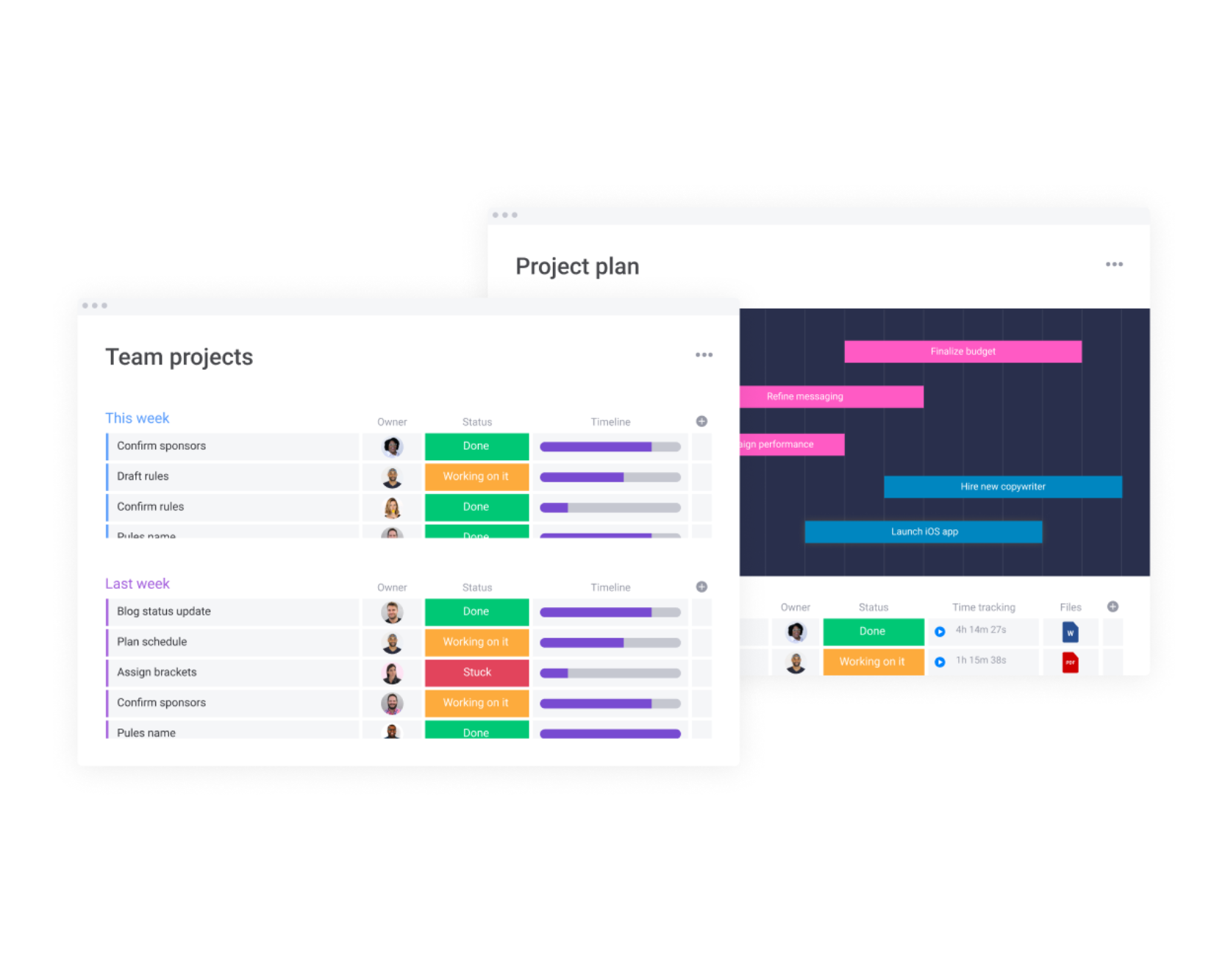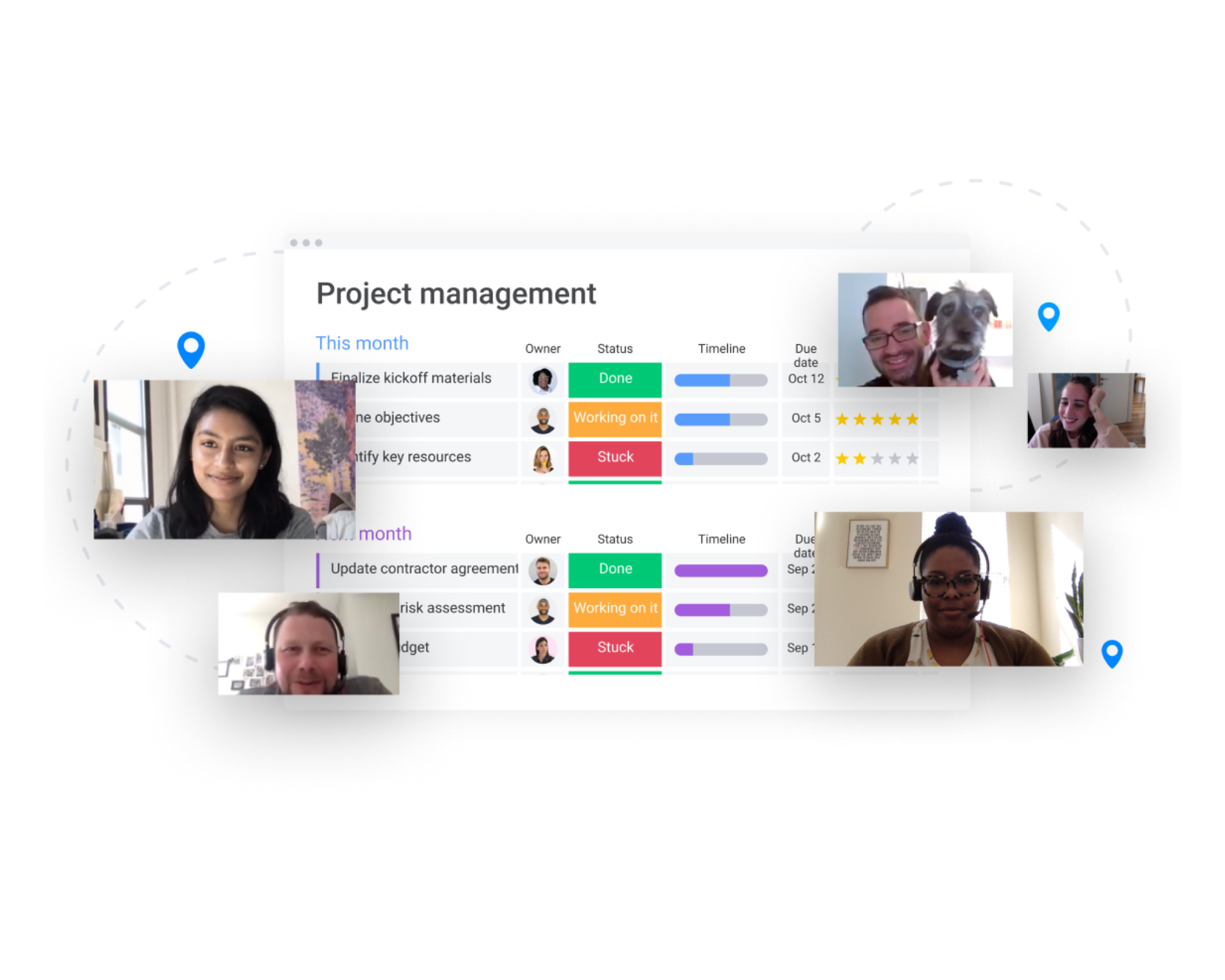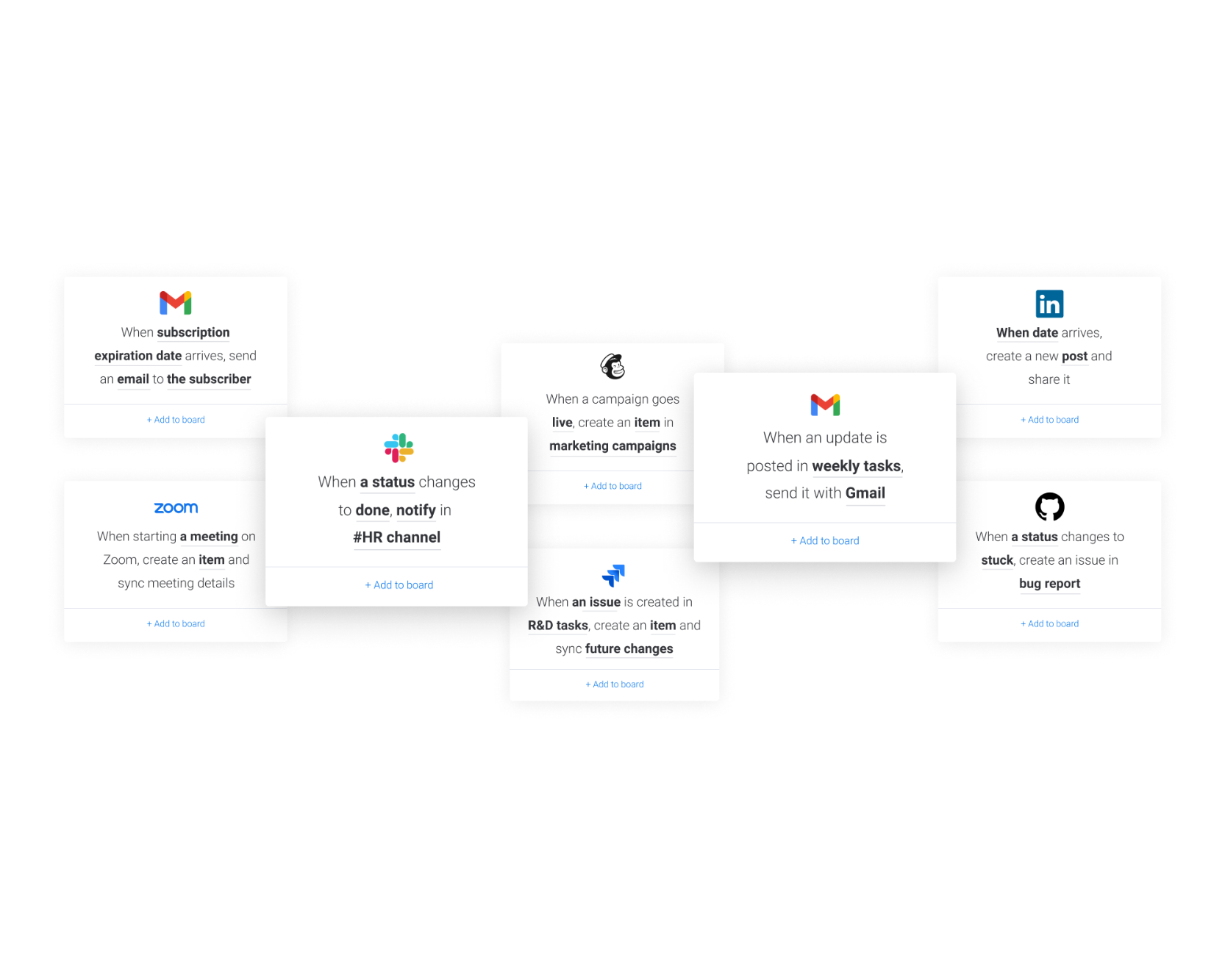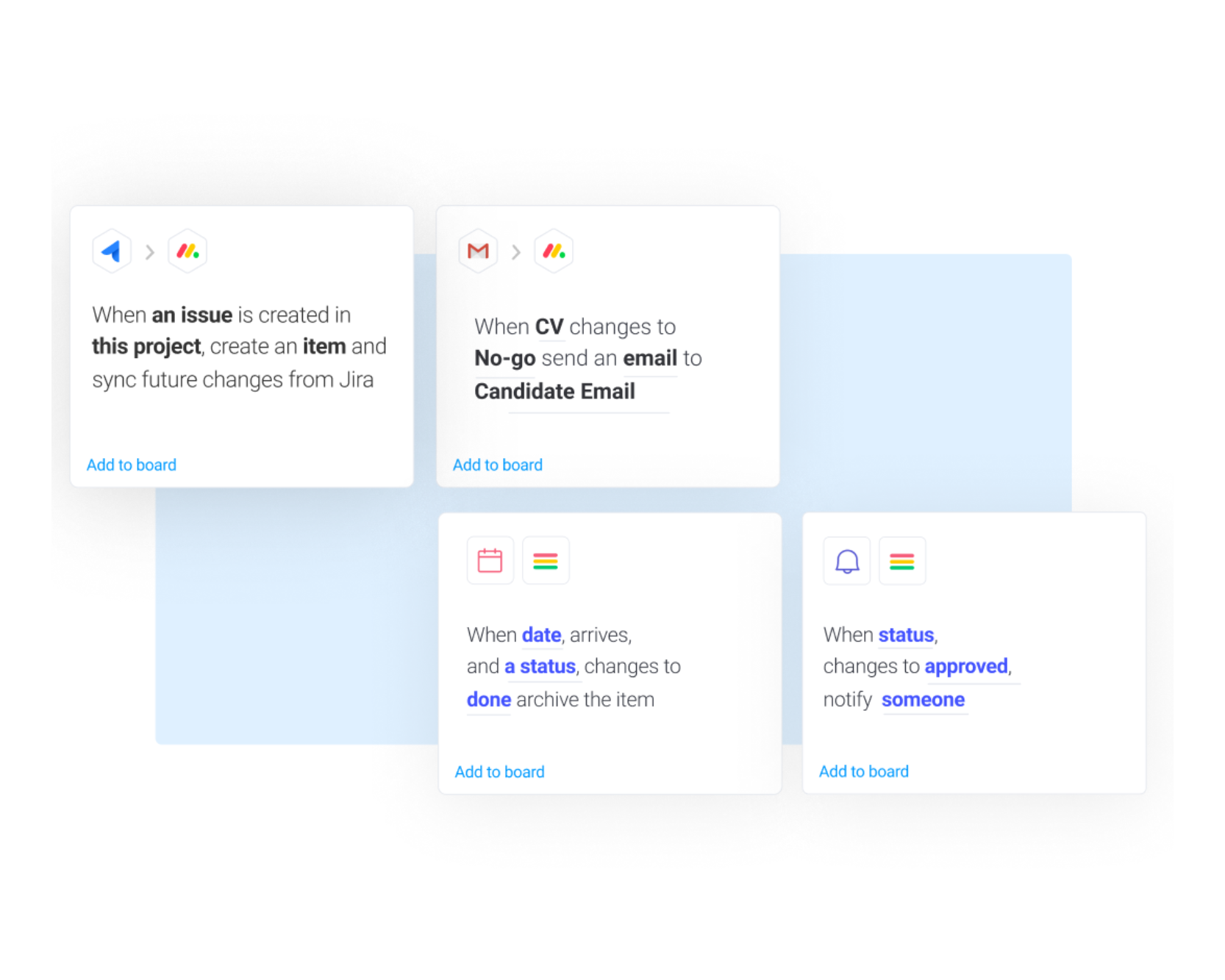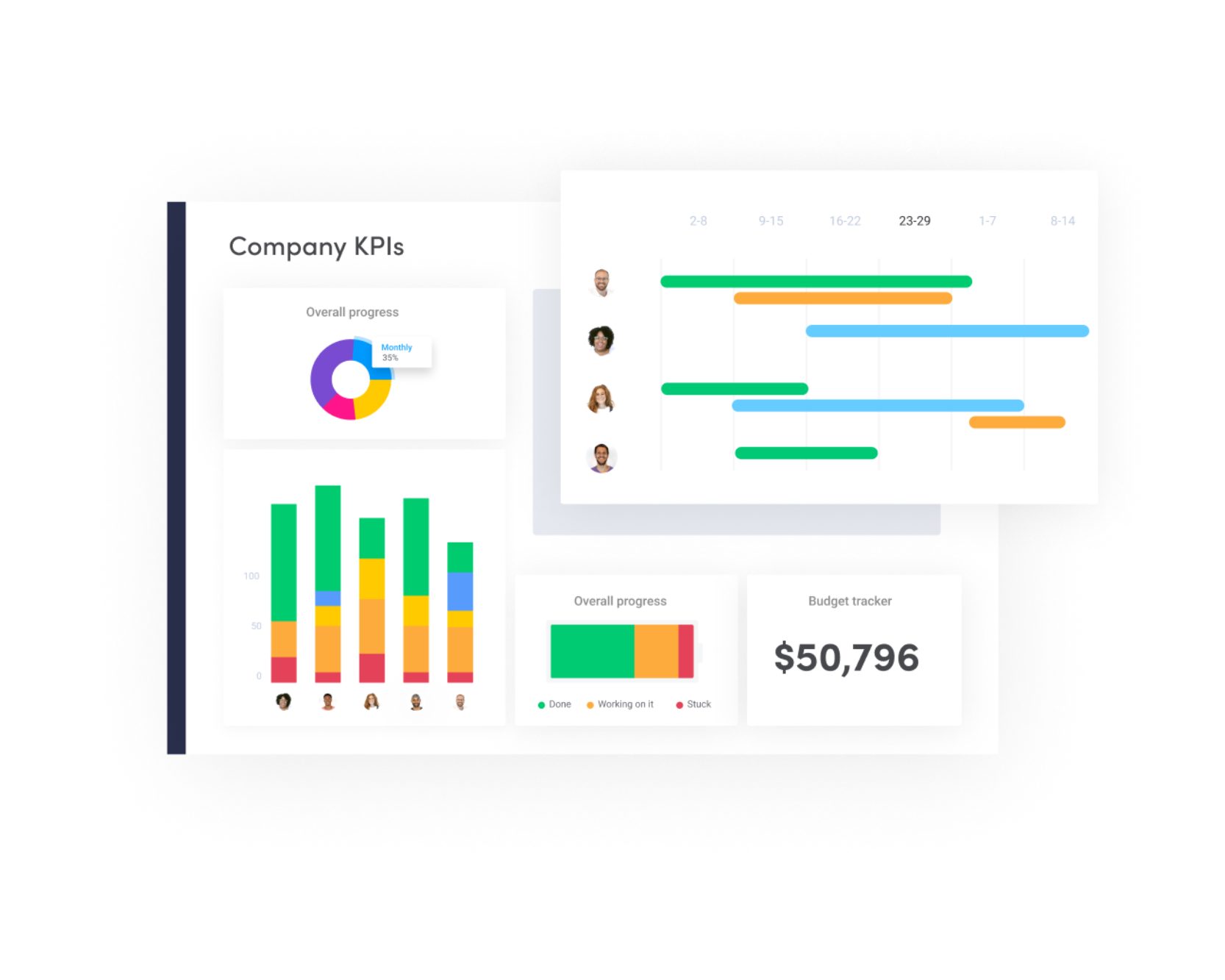 Customise to your needs
Choose from dozens of building blocks to shape your workflows in minutes and connect your teams, even from afar.
Bridge Organisational Silos
Improve collaboration and increase transparency to keep teams, departments, geographies and hierarchies closely aligned and highly empowered to get work done.
Bring out the best in your remote teams
monday.com connects your team members so they can stay aligned and continue to collaborate, manage and track work in one easy-to-use platform, wherever you are.
Integrate with the tools you already use
Bring all your data into one central platform. With over 50 native integrations, you can centralise all of your team's tools and data in the context of their workflows in one accessible place.
Automate your workflows
Add code-free automations to your boards. Minimise the chances of human error and focus on the work that makes an impact.
Gain Visibility
Track your team's workload and progress at a glance with easily digestible views. Make informed decisions and stay focused on the big picture with high-level project overviews and real-time insights.
Manage your sales activities with monday sales CRM
monday sales CRM is a fully customizable, dedicated sales platform. No code needed. Sales CRM helps teams track customer data and manage the entire sales cycle with easy-to-build custom automations to eliminate repetitive tasks and manual work. All plans include unlimited boards to organize projects, clients, and processes.
Who is monday.com for?
Organisations that want to...
…improve transparency throughout the company.
…break silos and improve cross-functional collaboration.
…centralise communication and reduce emails, calls & meetings.
…customise and automate any workflow.
…manage core business processes in one place.
Take a look at our customer stories
"Everything we do is on monday.com, and that helps our team to be more efficient. monday.com also makes our work and progress fully transparent to the rest of the organisation."
Niko Kultalahti, Head of Revenue Operations at Gapps
Consulting and implementation

We design more efficient workday processes, and set up your monday.com Work OS to serve the needs and processes of your organisation.
Training and onboarding

We'll support your employees and share the most efficient ways to use monday.com.
Automations and integrations

We'll create automations that improve your workflow and integrate all the tools you love to use, with monday.com.
Continuous development

We'll help you to discover the full potential of monday.com Work OS.