Easier work on a Chromebook
Chromebooks provide significant cost savings and better device management in both Microsoft and Google environments. The modern, business-oriented Chrome Enterprise solution includes managed devices, a browser and an operating system.
Use Chromebooks better
Chromebook is more than a hardware solution
Chrome OS opens up entirely new possibilities from the perspective of the user and makes completing routine tasks easier.
Adopt Chromebooks for your organisation with the help of a professional
We implement the technical deployment in a carefully managed way that doesn't impact your work during the transition from one device to the next.
We offer training, change management communication and user support.
We also ensure the successful adoption of the solution for the organisation's end users.
Why Chromebooks?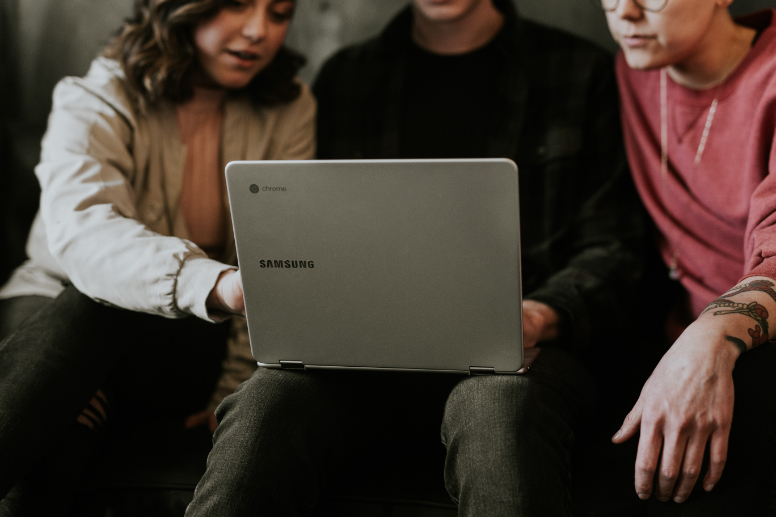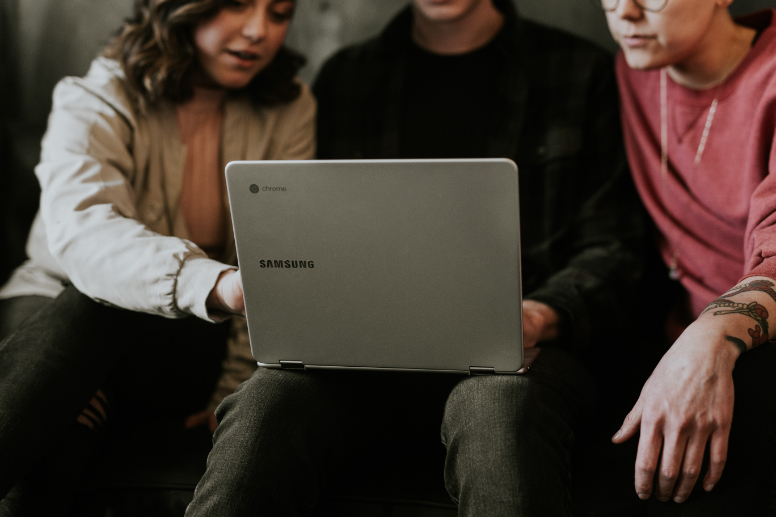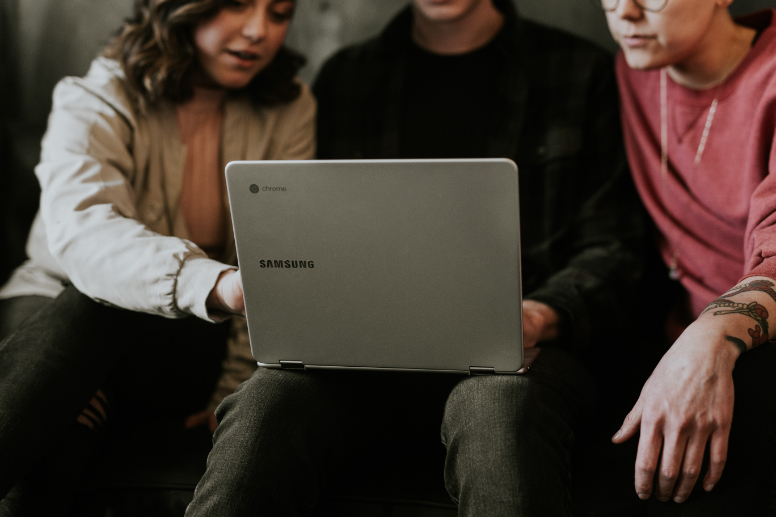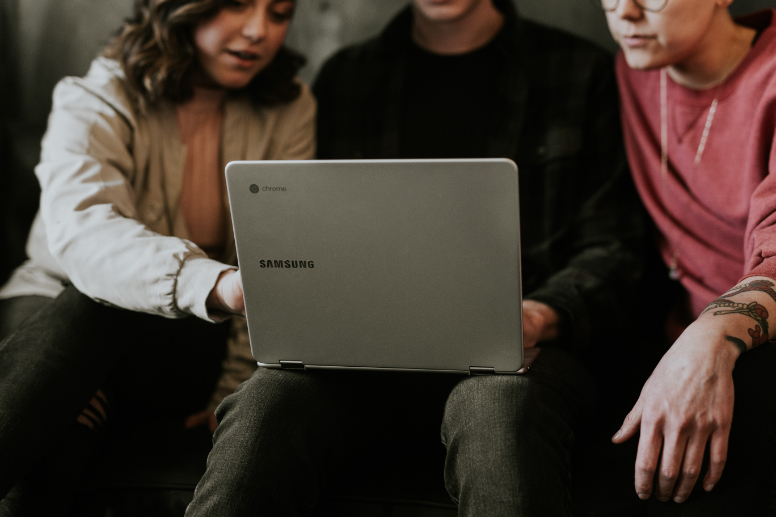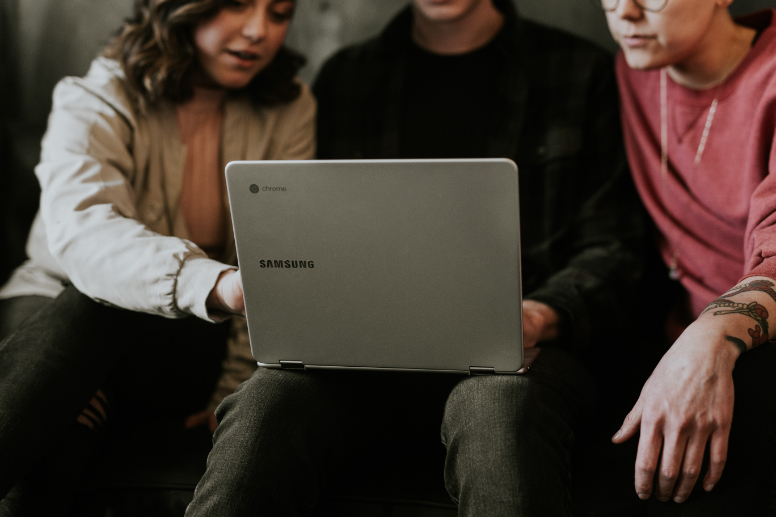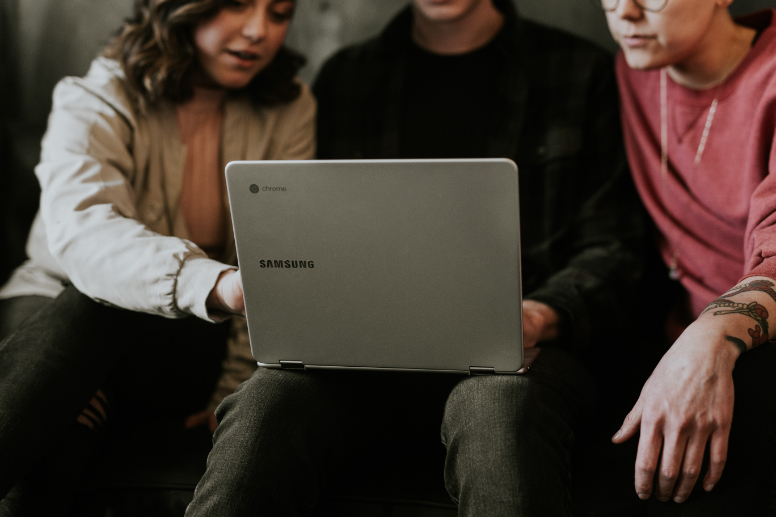 Chrome is also compatible with Microsoft environments
The end user can log in with their familiar Microsoft profile. Work has never been this flexible, secure and easy.
Significant cost savings
Replacing your old devices with Chromebooks lets you save in areas like your IT department's licence and device costs and improves the efficiency of your time management.
World-class data security
In-built data security and the ease of tailoring the security settings to the needs of individual users and user groups improves your overall level of security and helps everyday tasks go smoothly.
Easy maintenance and device management
Thanks to the centralised management of Chromebooks, your work isn't interrupted by system updates happening in the background and your IT department can focus more of their attention on things like development.
Rapid deployment
Chromebooks are ready to use almost immediately without a complicated deployment process that puts strain on IT.
What is Chrome Enterprise?
Chrome Enterprise refers to the entire Chrome ecosystem, which consists of the Chrome OS operating system, Chrome browser and Chromebook computers.
With a Chrome Enterprise management license, you can have this whole package for your company and activate the system's enterprise data security features.
Devices
Chromebooks can be set up in an instant, and different hardware choices are available to meet every need.
Browser
The Chrome browser ensures secure and efficient enterprise-level, cloud-based work.
Operating system
Chrome OS is a secure, mobile and easy-to-manage operating system that places cloud-based tools at your fingertips.
Video conference hardware
Easy-to-use hardware designed specifically for Google environments ensures easier and more efficient conferences.
We help you transition into modern cloud-based work in 3 steps
1. Specification
Determining the business case and technical deployment
2. Piloting and testing
Testing Chromebook use with a small group of users
3. Phased deployment
Adopting Chromebooks more broadly in phases