Brewing beer in a secure and modern IT environment - case Maku Brewing
Maku Brewing is a Finnish microbrewery that has grown at an intoxicating pace during its 9 years of existence. Due to the growth rate, the number of liters produced has increased tenfold and the company has hired many new employees. As is often the case with so many rapidly growing companies, the growth led to an IT system jungle. As Maku grew, it acquired different services and software for the different needs of different employees. The situation escalated to the point where the old systems did more harm than good. Maku desperately needed help.
Cooperation in brief
| | | |
| --- | --- | --- |
| Starting point | Keys to success | Result |
| Updating old IT systems and migrating to Google Workspace. | Actively listening to customer wishes and training employees. | The modern IT environment enables efficient working methods. |
Goal: to build a secure and modern IT environment, where work would be smooth and easy for everyone.
Starting point: a disorganized ICT system leads to daily chaos
If ICT is all over the place, and not centralized anywhere, it makes it quite difficult to do the work. Among other things, Maku constantly ran into these kinds of problems:
Problem: Materials were on the computers of many different employees or in different cloud services. One of the most important files is the brewery's production plan, i.e. a daily schedule of what is done at the brewery. The plan was often on someone's computer, where other employees couldn't see it. This was usually the case with other important files as well.

How it made work difficult: Many people's time was wasted looking for materials. Updating the materials and transferring them from one person to another was also awkward. In the worst case, the employees had to be contacted on vacation to get the necessary materials from their computers.



Problem: many cloud services in use and there was no plan for data management 🌪️

How it made the work difficult: Time was wasted by at least one – and usually more – person searching for the necessary information, and when problems appeared, figuring out which support to contact.



Problem: The email service was an old-fashioned platform that did not integrate with other systems.

How it made work difficult: Not many people managed to connect the browser-based e-mail to their phone, and had to always read emails from the browser.



Problem: There was no common calendar, several calendars were in use and the separate calendars were not updated automatically 🗓️

How it made work difficult: the calendars were not always up-to-date, because they were not automatically updated with the things agreed in the e-mail. For this reason, meetings were forgotten and missed, and it was difficult to plan joint events without a meeting.



Problem: Data security was a part-time responsibility of one person 🔐

How it made work difficult: Even though the person had information security skills, he had to take care of data security as an extra on top of his other responsibilities. This took time away from his main job.
It is clear that in such a situation it is not exactly easy to work. Together with the people of Maku, we set out to solve these challenges!


Why Gapps?
Maku selected us as a partner because we offered a comprehensive package that tackled almost all of their problem areas. It was also important for Maku to train their people to use the new systems. Maku's employees had different starting levels for how much and how well they knew how to use the new services produced by us. The fact that we were able to offer staff training had an impact on their decision to work with us.
The goal of the migration project is smooth working in a secure and modern environment
Together with the people of Maku, we set the goal of the project to build a secure and modern IT environment, where work would be smooth and easy for everyone. It was also important to Maku that internal communication improves when they get all the necessary work materials on one platform and everyone has access to it.
What was done during the project?
The most important thing was to have a centralized place for all of Maku's data, clarify file management and improve data security.

During the project, we did these things (among other things) 👇
The materials in different services were transferred to Google Drive. A plan was made for file management, which defined what kind of folders and folder structures are needed and how their use is managed.
The email was moved from the old legacy system to Gmail. The introduction of Gmail made it possible to integrate with the calendar, which everyone can update and view.
The production plan was moved from Excel to Google Sheets, which makes it easier to keep the plan up to date and gives everyone visibility.
A common Google calendar was created. Everyone now has access to the Google Calendar, where everything agreed is recorded.
Information security was developed
Two-step authentication was implemented for employees, which prevents outsiders from accessing the user's account.
Information security was outsourced to Gapps. In this way, the person previously responsible for information security can now fully focus on his main work, and we make sure that Maku's IT systems are always up-to-date and secure.
Personnel were trained
The starting level of the Maku employees for using IT systems varied, so we started by understanding how they wanted to work. Then we trained them in the new systems, taking into account their wishes and skill levels.
We went through in detail how to work with new systems and how to get the most out of them while working.
Offer continuous ICT support
After the project, Maku has had continuous ICT support, which they can contact with any problems.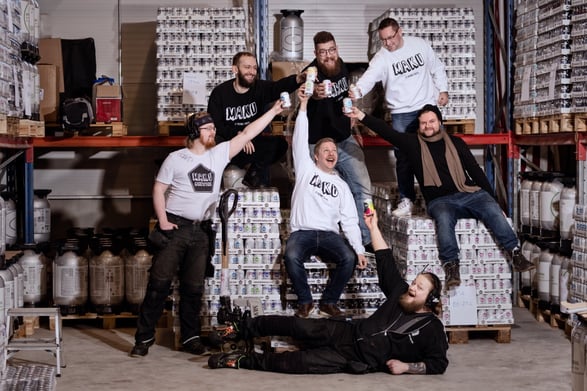 Result: brewing continues in good spirits
The goals set for the project were achieved. Maku now has a modern and secure IT environment. Their files are organized in Google Drive and easily found by all employees.


"Now that all the information has been unified on Google Drive, work has become a lot easier."

Juho Virtanen, Community Manager, Maku Brewing
No one spends time looking for necessary materials with cats and dogs anymore or disturbs someone's vacation by asking for materials. There will no longer be situations where an important meeting is missed because it was not written down in the calendar. The brewery's critical production plan is now centralized in one place, so the hassle of its location and up-to-dateness has disappeared. The up-to-dateness of the production plan also enables Maku to plan better, e.g. sales campaigns, far into the future.


"Google Workspace makes things possible that we haven't been able to do before. We no longer need to all be in the same physical place to work on materials together. We can work and share materials in real-time."
Maku's customers will also benefit from the new systems.

"We are now able to distribute materials to customers easily. Whether it's marketing materials or beer tap badges, we can now easily send them all electronically directly to them. It's been a great thing for customers."
Juho Virtanen sums up the effects of the project like this:
"We still make good beer in high spirits. Work flows better, which is the sign of a successful project."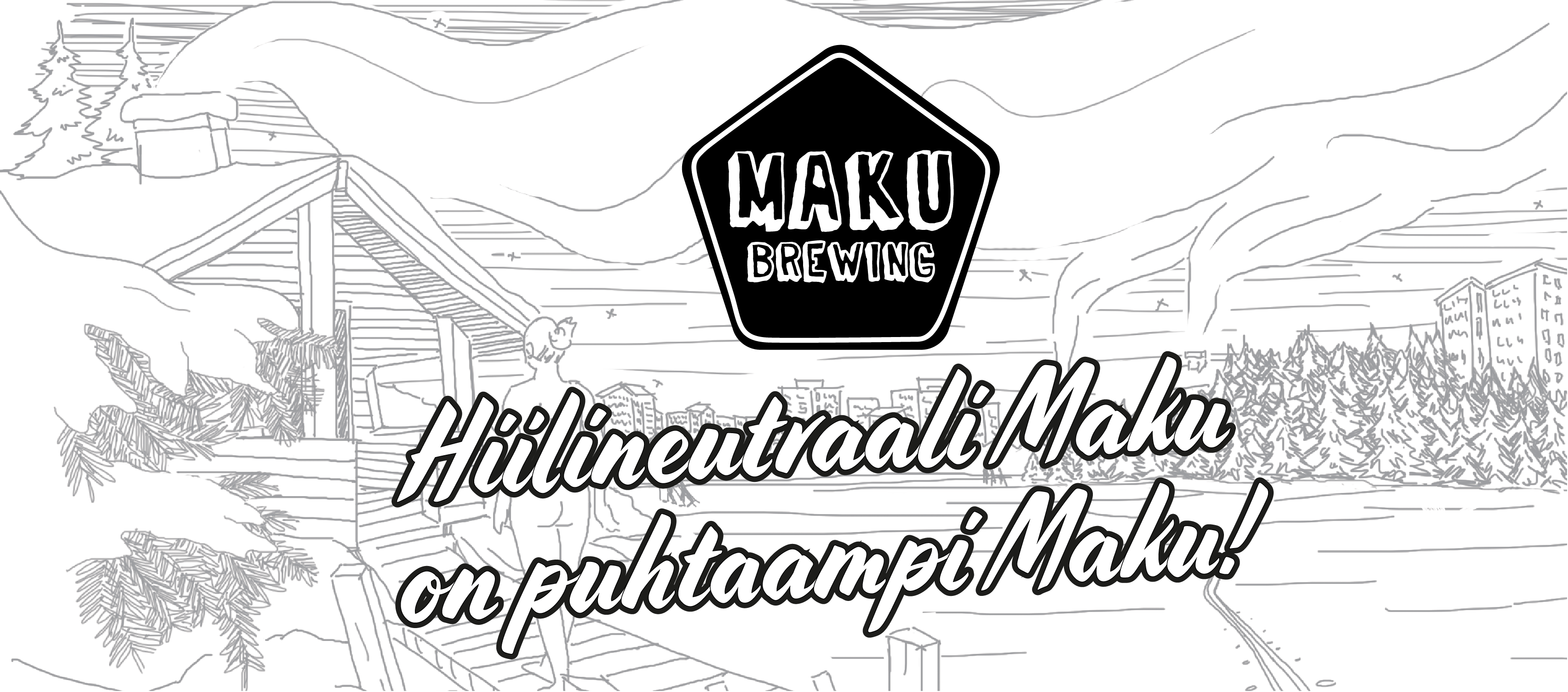 Maku Brewing
Maku Brewing is a Finnish microbrewery that has been brewing beer since 2014. Maku's specialty is different beer styles and their easy drinkability. That's why there's no point in monkeying around at the brewery, Maku focuses on producing stylish beer styles. Maku wants to make different beers for guys who have only drank pale lagers all their lives, but are ready and brave to try the thousands of different beer flavors that the world has to offer.